Emotions, design, touch & feel and sustainability
Mojo Home is a marketplace for end consumers, users, and home baristas to extend their knowledge for coffee and find home equipment that is a perfect match. We choose only to work with premium brands that provides more to the experience than just a coffee machine.
We believe in uniqueness; all users have their own needs and what they see as the best coffee for them. That's why we offer personalized and customized service. With our partners we aim to create a platform for spreading coffee knowledge, building community and elevate the user's experience.
Long term relationships are one of our core values. That's why we only choose to work with the most innovating producers in the industry. Without middle hands we can guarantee the best support and pricing in the market.
For the Swedish market we have chosen to work with Quamar, Sanremo, Dalla Corte, Faema and Slayer. All choices come from years of experience working in the professional market, and we know these offerings from our partners are top of the line in their part of the market.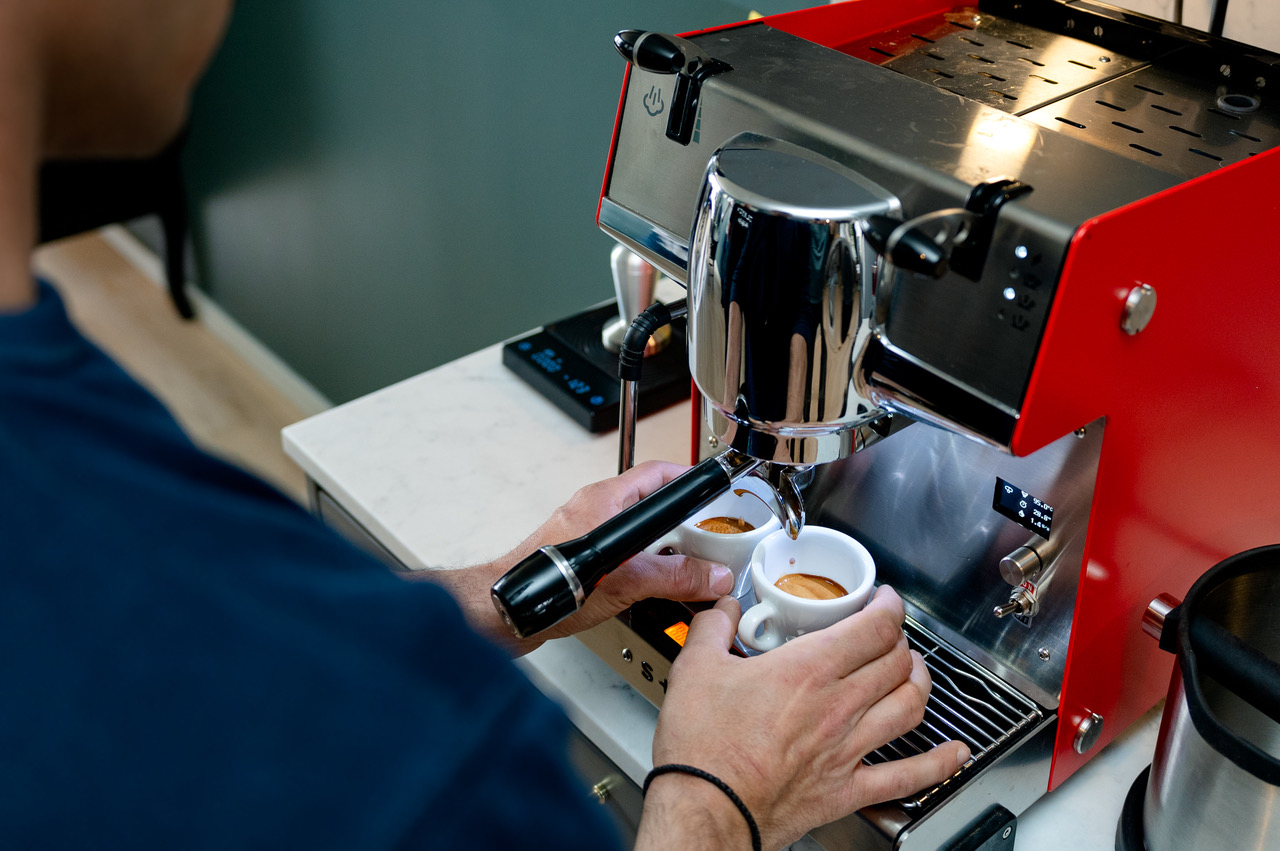 To help our customers get the best experience and coffee at home, we've taken note from our professional market side. Extraction Mojo we call it, is our take on how to ensure that the quality in the cup from our machines is always the best. With #extractionmojo we make sure to work in harmony and in collaboration with coffee roasters and machine manufactures. All parameters must be perfect! Together with selected roasteries, we work out recipes that are ultimate for their coffee and that suit the individual customers tastes and wishes.
As a part of our community, you get the benefit of:
Costumer Support
Open line and chat with our customer service for support and questions
 Technical Support
Open line and chat with our technicians for all support and questions
Yearly Maintenance Kit
Our "do it yourself-kit" is an easy way to maintain your equipment
Digital Coffee Training
Together with our partners we offer digital coffee training online and on site
Digital Machine Training
Our skilled technicians give you the tools to maximize the user experience and elevate you home barista game
Discounted Accessories
As a premium member you receive 5% discount on accessories and "add-ons"